While you're stuck in your house due to COVID-19, selling it may seem like a lost cause. It isn't and here's how you can make the best of the situation!
Being stuck in the house that you're trying to sell can be pretty frustrating, especially when you're not able to have any showings or anything like that. With that said, now is the perfect time to be proactive and start doing things that'll help you put your home in the best position for selling.
Today, we want to share our tips for staying proactive when selling your house during the COVID-19 pandemic, despite being on quarantine.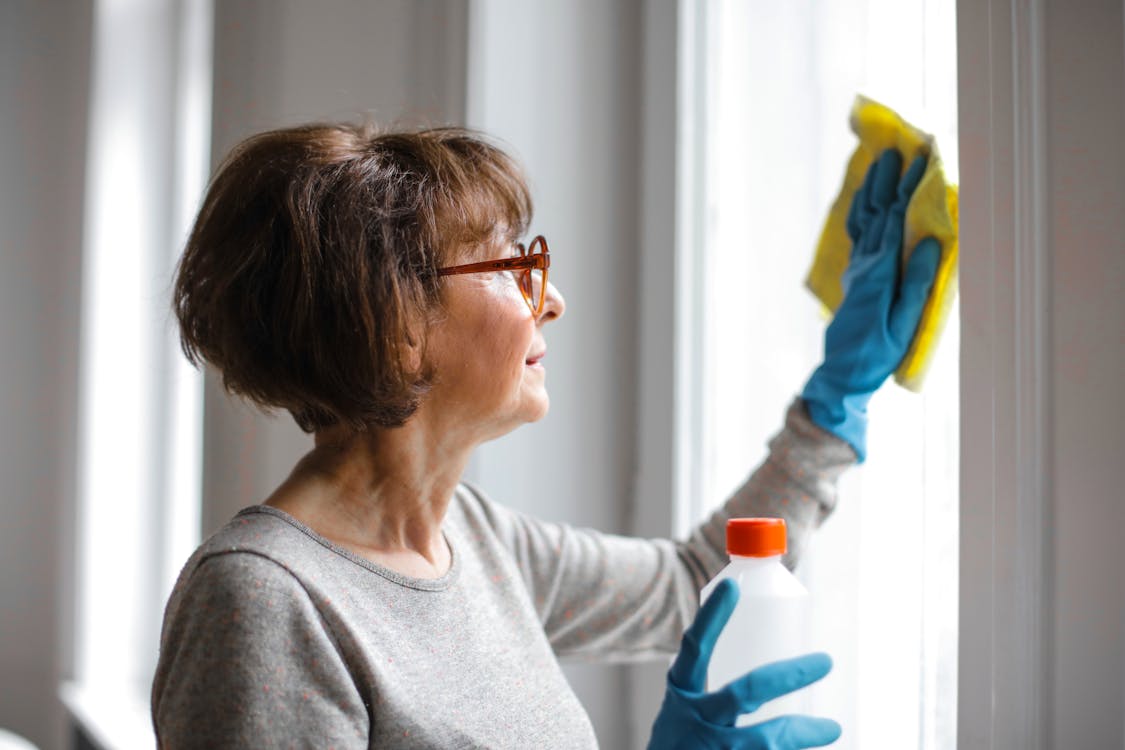 Deep clean your home
Normally, springtime is when people are out and about, enjoying the fresh air. Unfortunately because of this pandemic, folks are stuck inside. But this is a great time to go through and clean your house from top to bottom. Clean out all the nooks and crannies, make sure there's no dust bunnies hanging out in a forgotten corner. Use this time to declutter closets, straighten up and organize your cabinets, and tackle those small DIY projects that you've been putting off. 
By doing these things, when your realtor does come by for a virtual showing, potential buyers will be able to see your home as an inviting place that they could see themselves living in. Plus those small DIY projects will help fix small imperfections that might've given buyers pause during a normal walkthrough.
Always be honest and helpful
Right now, there is an even balance between buyers and sellers in San Francisco, so you could expect San Francisco real estate agents to work harder for their clients. Although they won't be able to book in-person showings or host open houses, that doesn't mean your house won't get sold. All that means is that you need to do what you can to prevent a potential buyer from walking away without making an offer. 
One way you can ease a buyer's mind is by being transparent about the home's worth, the work that needs to be done (if any), and so forth. You can provide supporting documentation such as appraisal reports, inspection results, and receipts for any work that's been done. These documents will help the buyer determine whether or not they want to submit an offer, and if they do, how much they're willing to pay. Plus, it could help keep the transaction moving forward smoothly.
Embrace technology because it will help sell your home
Amid the pandemic and the on-going quarantine, real estate agents are having to rely on technology to do business. That means they'll rely on virtual tours and open houses to show off their listings. What does that mean for you, the buyer? That means your agent may be walking through your home on a video chat with a prospective client or record a video as they walk through your home. 
Don't be alarmed by this! Your agent isn't doing this to allow buyers to case your house, nor are they aren't doing this to invade your privacy. Your agent is doing these things so that your house gets sold!
So, embrace technology. Allow your agent to do these things. Heck, you may even have to have a video conference call with your agent, your loan officer, and others you'd meet with in person during a normal transaction.
As stressful as it may be to sell your home during "normal" times, trying to sell your home during a global pandemic is infinitely more stressful. But, that doesn't mean it's impossible. When you're working with the top real estate agents in your area, they'll be able to give you some reassurance that your house will get sold and they'll do their best to make it happen!